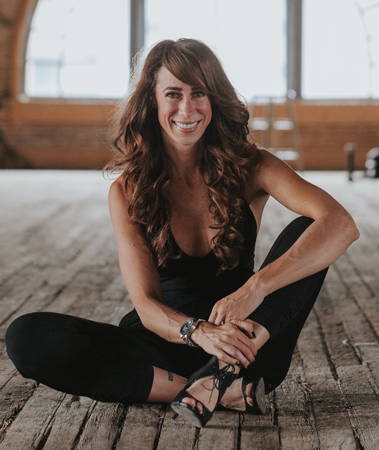 Melissa Urban, Whole30®
Co-Founder and CEO

"Dressings and sauces are LIFE on the Whole30, and The New Primal's new offerings are currently jazzing up my own #Whole30atHome. Their Carrot Ketchup was everything I never knew I needed as a dip for fresh snap peas, and their Wasabi Ranch gives just the right kick to my shrimp, pineapple, and cauli-rice stir-fries."
Sometimes, it also sprinkles, coats, clings, and schmears. We're bringing you a swell of innovation with ten new products launching online and at your local Whole Foods Market!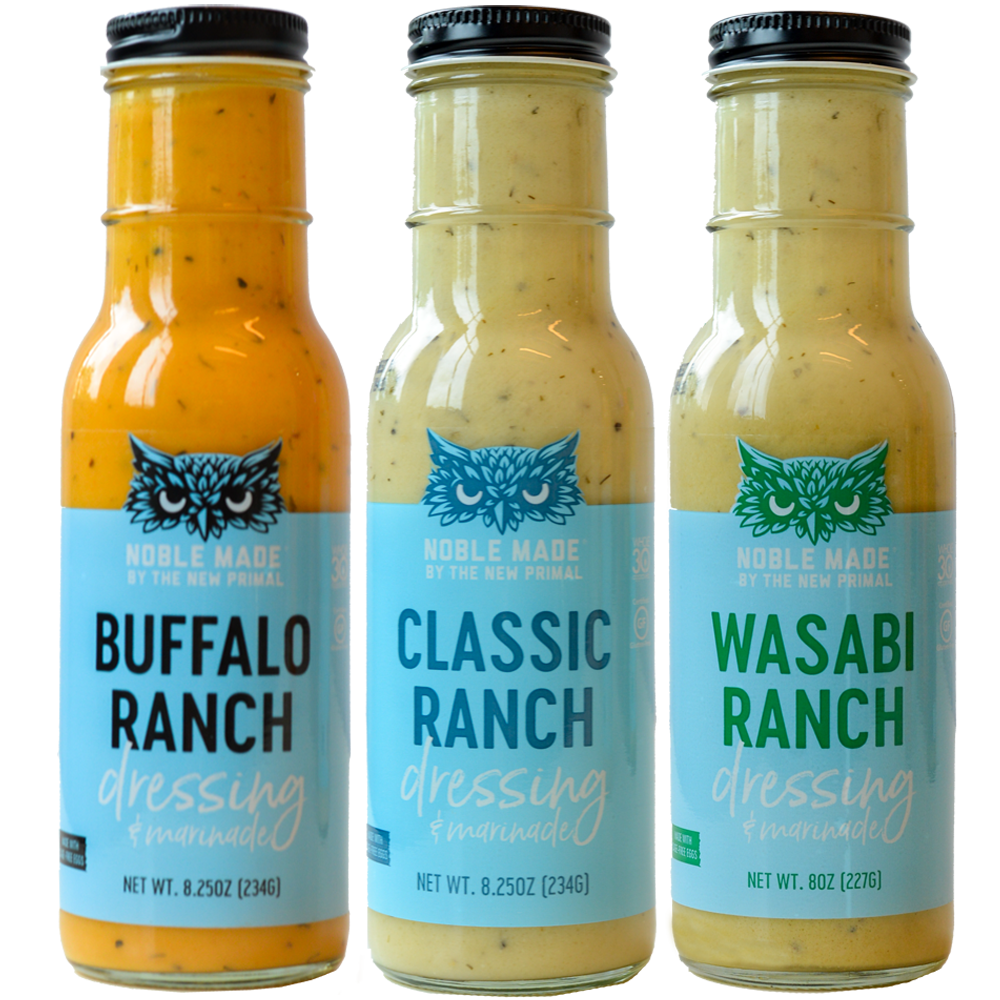 We're Ranch-ing Out - Three New Dressings!

Ranch consistently tops the list of most popular dressings in the U.S., so giving it a healthy makeover and offering it in a trio of flavors - Classic, Wasabi, and Buffalo - just seemed like the right (and fun) thing to do. Made with avocado oil these dressings are creamy, delicious and the perfect added fat to your plate.


Get Dusted - Four New Seasonings!
Taking flavor cues from their beloved sauces and marinades, Citrus Herb, All-Purpose, Classic BBQ, and Classic Buffalo are now in dry form for sprinkling, coating, and rubbing. These seasonings are USDA Organic certified and just in time for grilling season!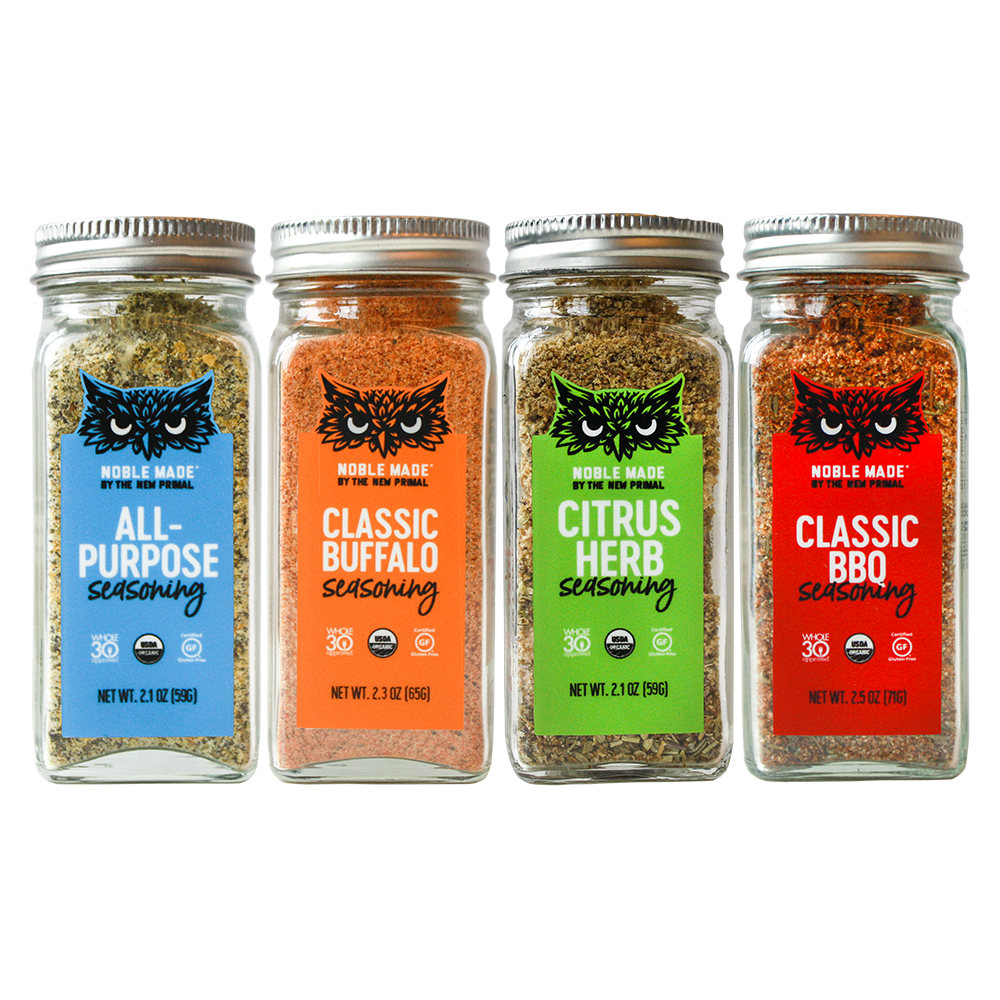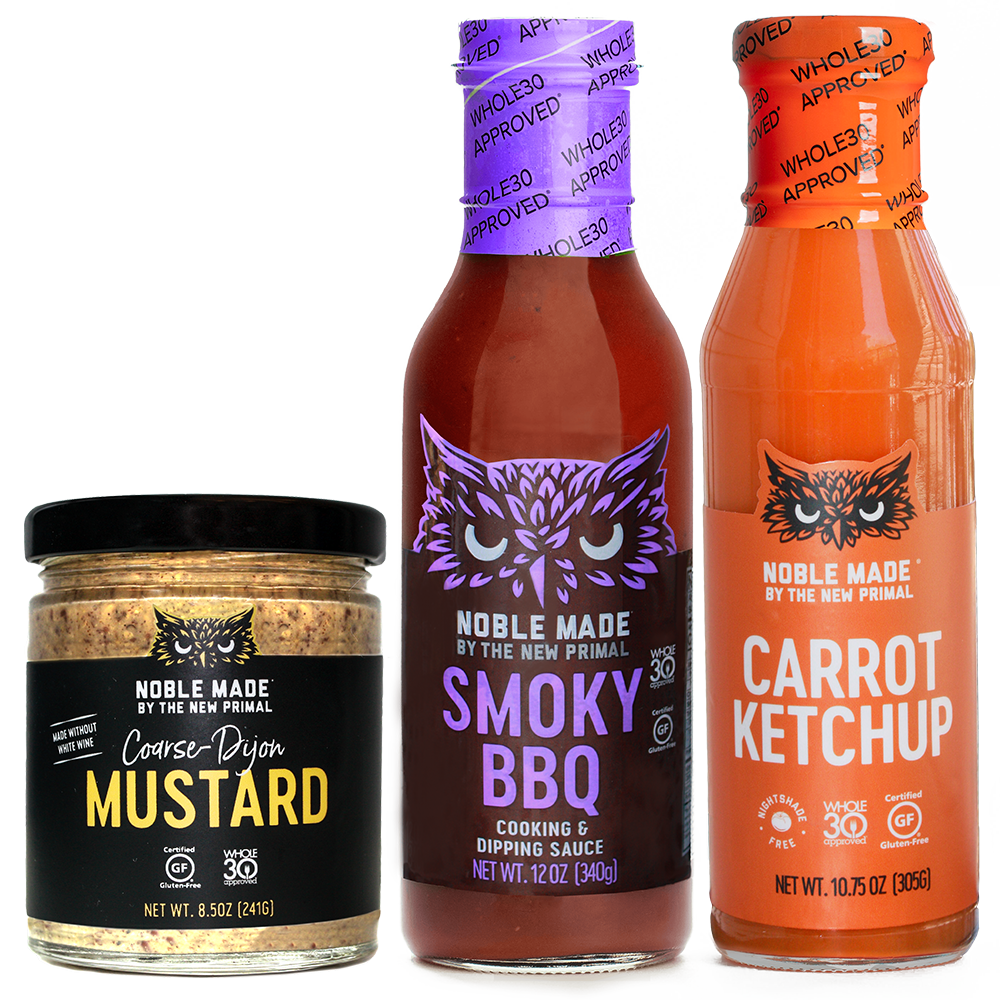 Innovation and Inclusion - Three New Debuts!

A new Smoky BBQ Sauce that harnesses wood-fired flavor. A toothsome Coarse-Dijon Mustard made without wine. And a first-of-its kind to hit retail on a national level: Carrot Ketchup that is nightshade-free to allow the ketchup curious - but allergy restricted - a place at the picnic table.



"Ordering was simple; the delivery of 6 bottles was quick; and the expert packaging carefully protected the glass bottles. Thank you!" -Susan



"I love all of your new products! From the ranch dressings to the seasoning blends to the BBQ sauce, they make my Whole30 easy, convenient, and tasty. I love to ingredient prep -- and these all add an awesome pop of flavor to whatever's on my plate!" -Judith F.


"Their products always helps me make my Whole30 lifestyle so flavorful, spicy and most importantly yummmmy! The new seasoning blends transform every easy meal into an amazing meal! And the new dressings and sauces just take allll my meals up a notch!
-Jaclyn S.



Great products and even better customer service! The New Primal has the best sauces with the cleanest ingredients I have seen on the market. Highly recommend any of their sauces." -Sylvanna S.