We get it, things are unusual right now.
Some of us are home; we're working, teaching, caring, and more. Meanwhile, there's a large group of individuals, "essential" if you will, doing what they can to keep us safe, healthy, and home. Those in the medical field, working in unprecedented conditions for unimaginable hours, are battling an invisible enemy while tackling the demanding jobs they already do every single day. Retail store employees are doing more than keeping our pantries stocked; they're championing the elderly and immunocompromised with special hours, as well as responding to our new needs with curbside pickup and grocery delivery. They're ensuring we're healthy during in-store experiences with elevated cleaning and sanitizing practices, enforcing social distancing guidelines, and more. The list doesn't stop there though. The call to action has been met by employees of gas stations, restaurants, pharmacies, and more. The "thank you's" once this is over will truly be endless.
In response to this, we've started doing what we can. Over the last few weeks, we've shipped thousands of dollars in product to essential workers around the country as well cash donations to charities. We've also sponsored lunches at some of our retailer partners as a way of saying thank you to their teams.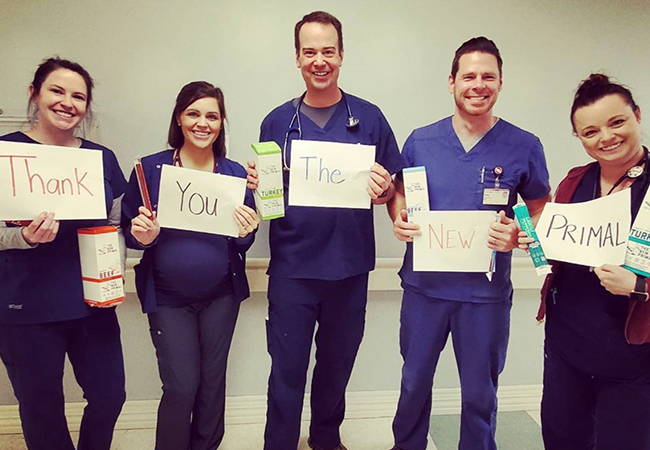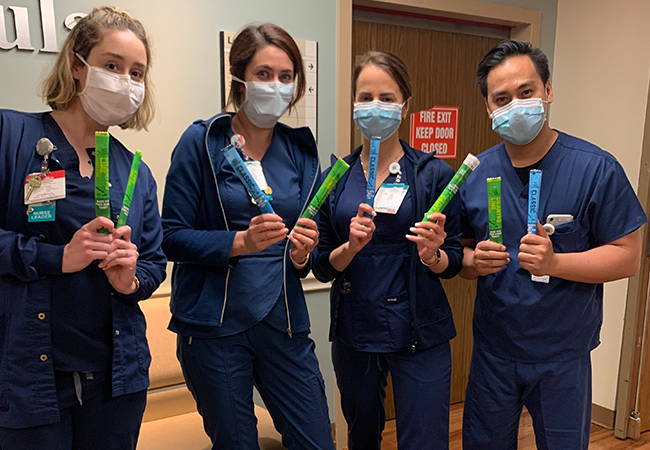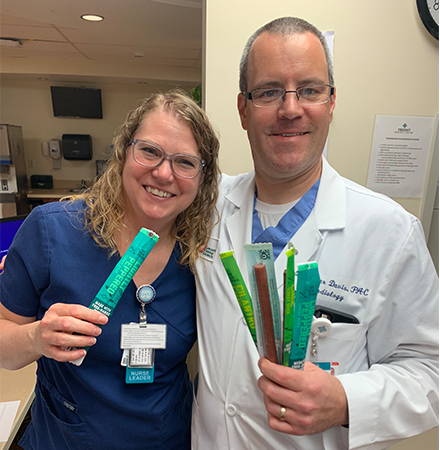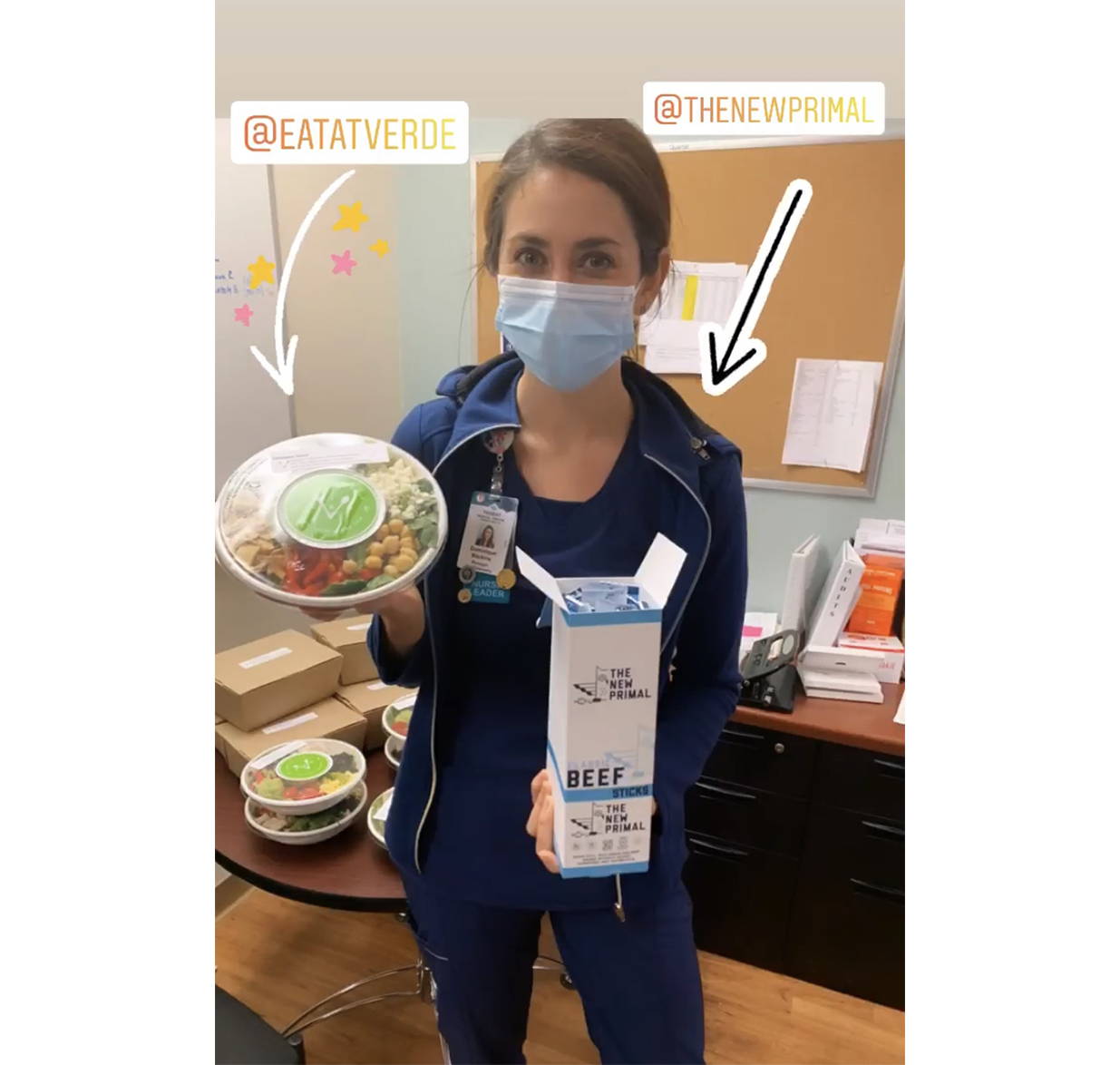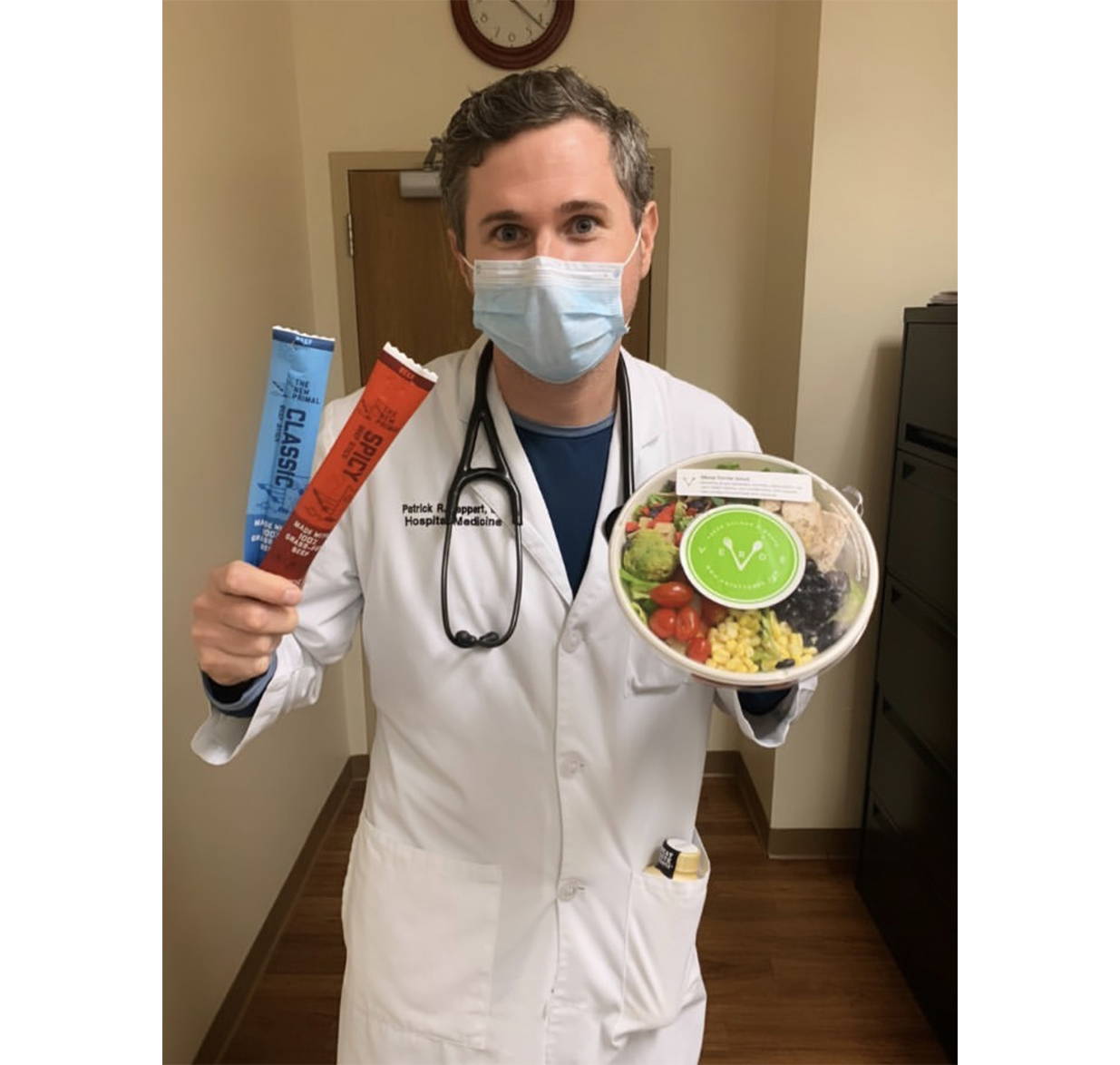 We're nothing without this community and we are grateful that we can help those who need it most. We're committed to donating $10,000 in product and cash donations to those who are on the front lines of COVID-19. If you or someone you know deserves to be recognized, please nominate them to receive a product donation below.
Here are some other ways you can support your community:
1. Donate to a local organization that started in response to the pandemic.

2. Like, share, review, comment, etc., on social media and/or Google for small businesses you frequent.
3. Pick up a mask sewing kit and make a few masks for essential workers.
4. Donate blood to offset the lack of public blood drives.
5. Donate extra food supplies to a local food bank.
6. Text, call, write a friend who's working through the pandemic to tell them you're thinking of them.
7. Donate to the Restaurant Workers' Community Foundation COVID-19 Relief Fund. This fund provides no interest loans so that restaurants can manage payroll, supply costs, etc as well as helping restaurant employees directly.