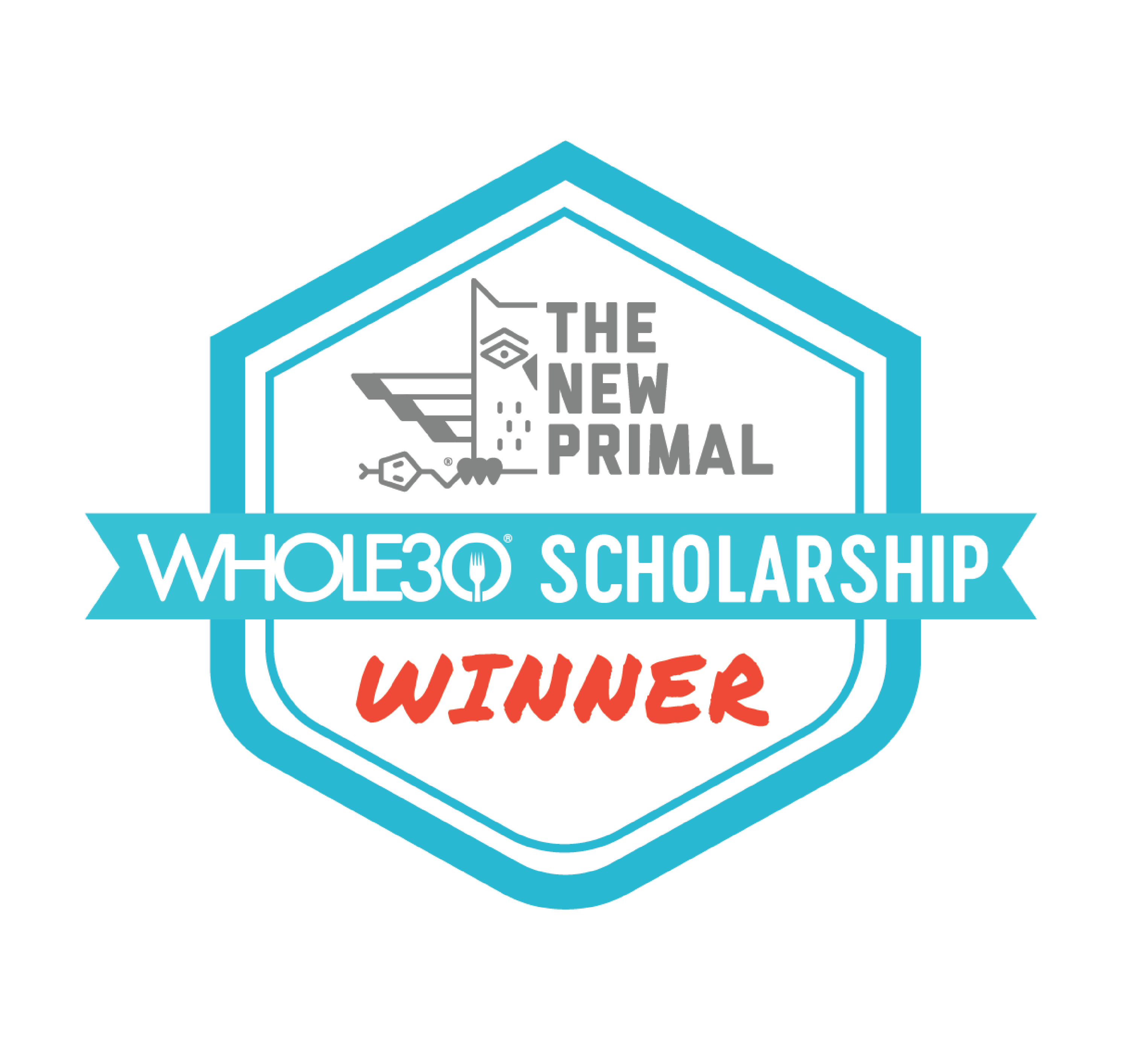 "Winning The New Primal's Whole30 Coaching Scholarship did so much morethan change my life; it allowed me to change lives of people all over theworld, people I otherwise never would have had the opportunity to meet, muchless coach through their Whole30 to food freedom."

The New Primal Scholarship gave me a voice that allowed me to share my life changing results on the Whole30 Program along with giving me a new platform to guide and support others in their health journey."
"My Whole30 Coaching Scholarship from The New Primal has allowed me to take my passion for Whole30 to the next level -- and use it to help others transform their lives. There is no greater gift than being part of someone else's journey to their best self."
""I appreciate that The New Primal believed in meenough to support my mission of changing the perception of what"healthy" looks like."
"My Whole30 scholarship has allowed me to successfully make two of my goals a reality: become a Whole30 certified coach and to get yoga certified —two things that have radically changed my life and two things I get to now share and teach to my community."
"The Whole30 scholarship has given me the opportunity to not only educate people and change lives in my city, but across the entire United States."