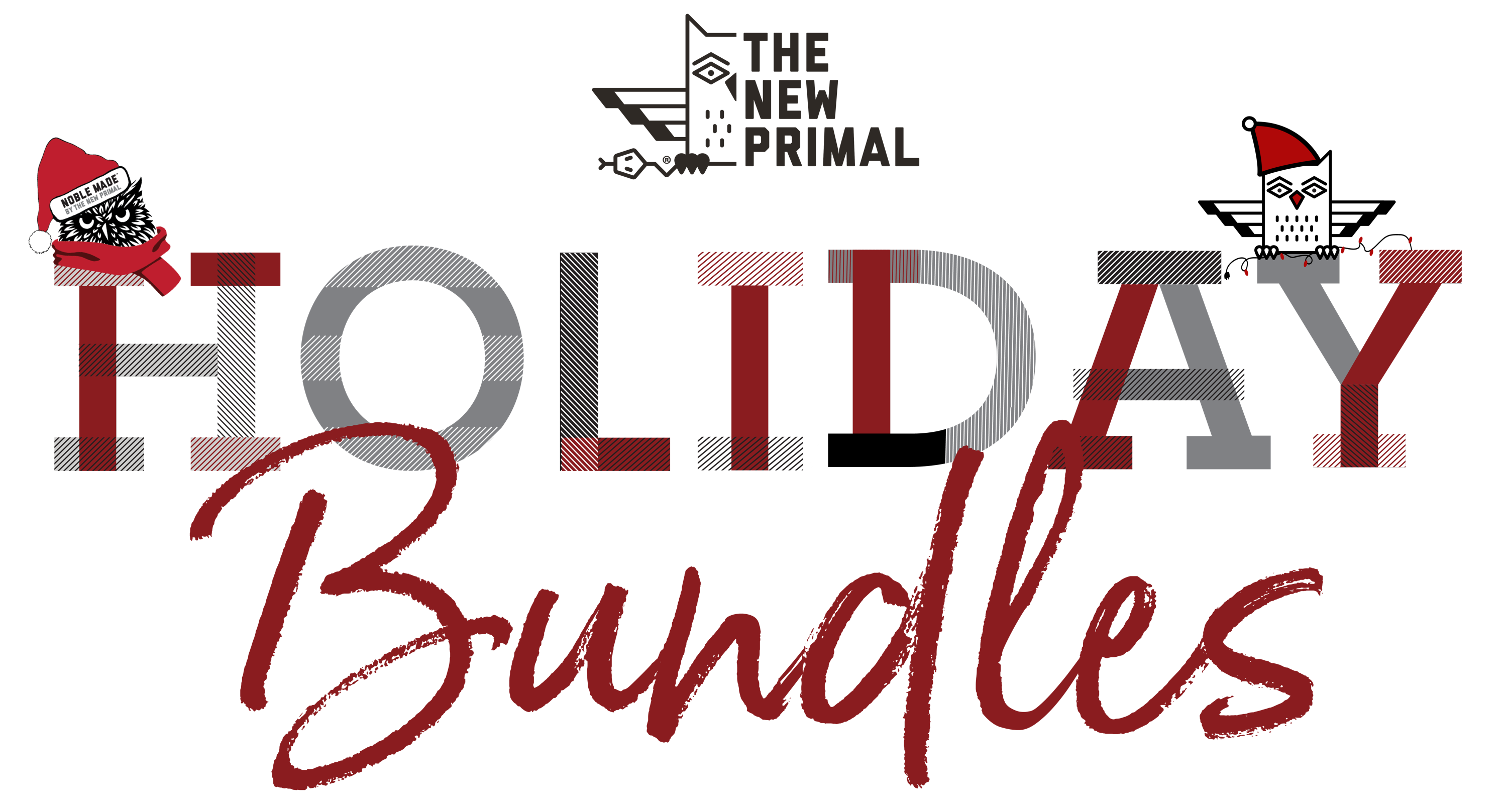 The Twelve Days
of Scrumptious
Okay, each goody isn't actually assigned a day, like in the song. And we'd never expect anyone to eat fourteen meat snacks in one day (though we'll look the other way if they want to). But it will cover any kind of day the season delivers. Overnight guests? Crockpot roast bathed in flavorful marinade or coconut aminos. Long day of holiday shopping? "Leftover" sandwiches smeared with tasty sauce or dressing. Road trip to grandma's? Savory beef thins and meat sticks to the (upholstery-friendly) rescue. Every last drip and bite is Certified Paleo and Gluten Free - most are Whole30 Approved - so nothing counts toward a festive fall from the wagon. Tucked in tissue paper inside The New Primal's special gift box, even if it's not a gift from a "true love," this bodacious bundle will make anyone swoon.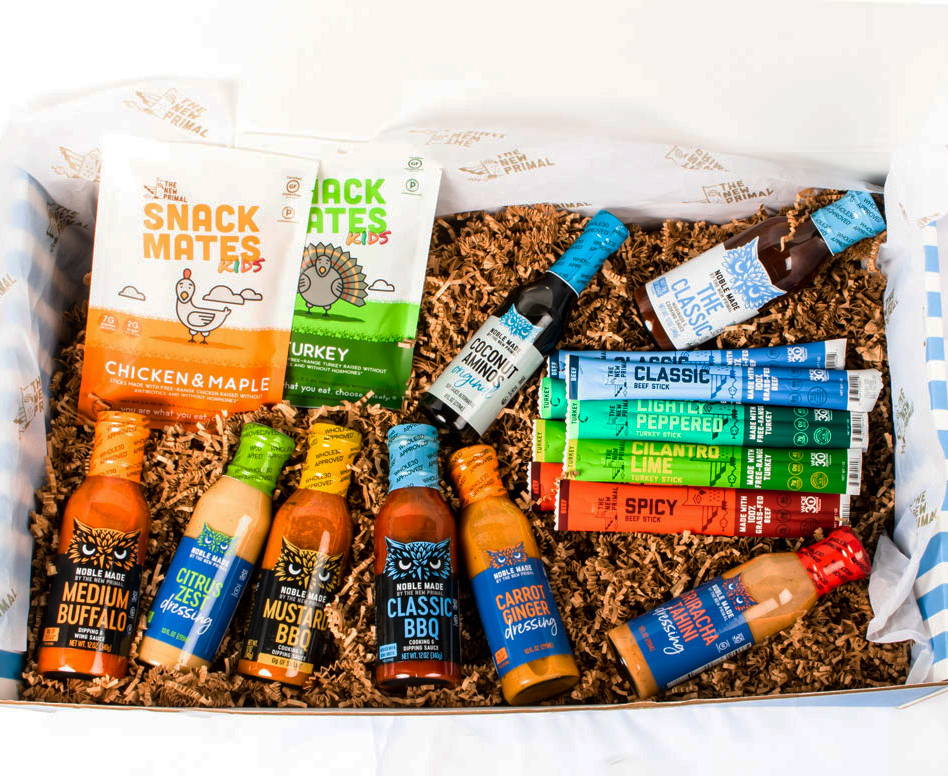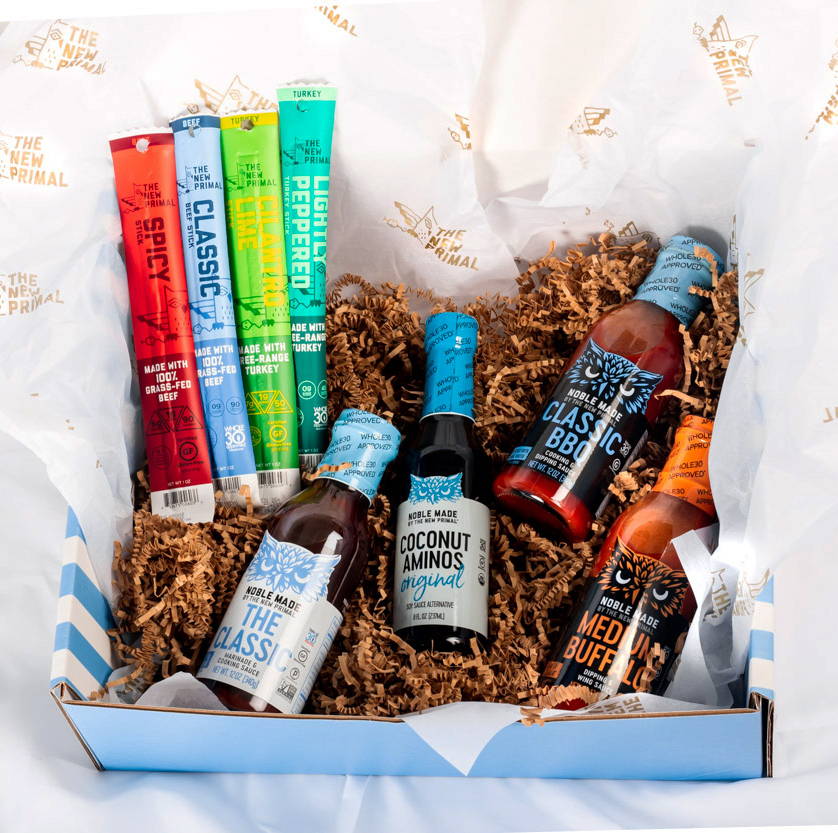 Somewhere between a leg lamp and a pink bunny onesie lies the perfect gift. We think we've found it, so no need to wait for others to drop hints. Four of our most-craved condiments and a merry medley of meat snacks are nestled inside The New Primal's gift box lined with tissue paper (because, you know, fra-jee-lay). With Paleo and Gluten Free certification - and nearly all Whole30 Approved - it's what they'd ask Santa for if they could remember what to ask Santa for. So save the best gift for last. Wish them happy feasting. And don't shoot your eye out.
The Little Snacky Lou Who
Just as precious as its namesake, this bundle stuffs stockings more colorfully, deliciously and, frankly, geometrically than Who pudding. A jolly swag of meat sticks in four of our most craveable flavors, perfectly portable and protein-packed for sleigh rides or other shenanigans. Every nibble is Certified Paleo and Gluten Free, with responsibly-sourced, natural ingredients. And no fake antlers. Gift a sampler to every teacher, coach, neighbor, friend, or other snacker on your nice list. Your heart will grow three sizes. And you might get to carve the roast beast.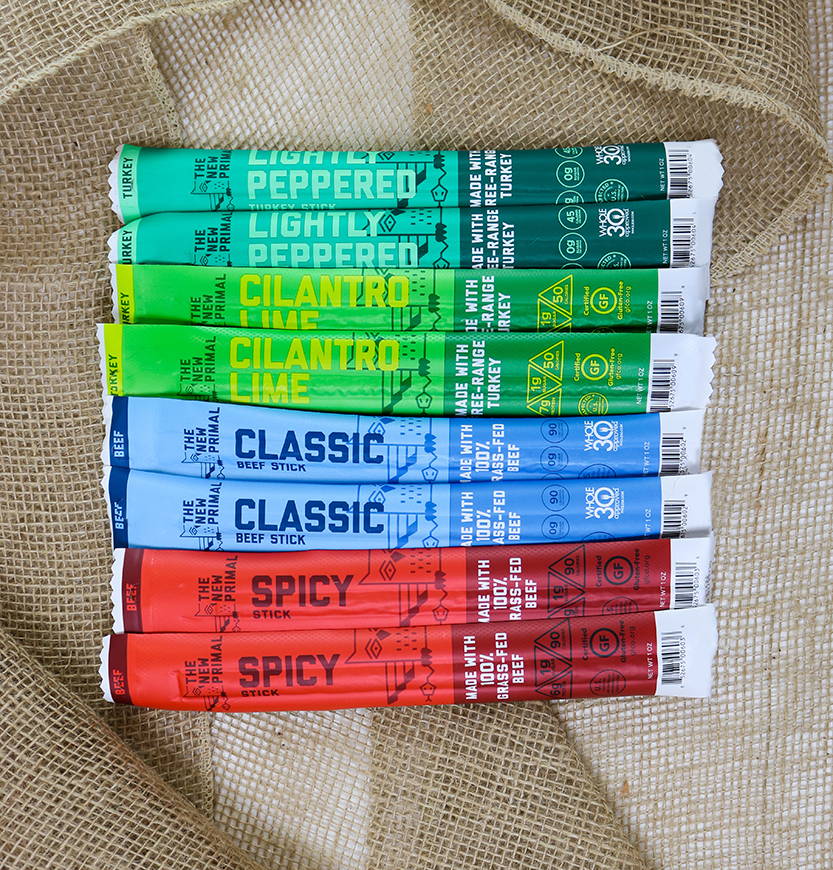 *HOLIDAY BUNDLES ARE AVAILABLE ONLY AT THENEWPRIMAL.COM AND WHILE SUPPLIES LAST.